Would it be corny to say this book is very good? (in my best Tab voice.) Really though this book was very enjoyable. I listened to the audiobook which is as soothing as you would expect it to be.
I have to say this book was so appropriately named. This book fed my soul in ways that I wasn't expecting. Feeding the Soul by Tabitha Brown is a blessing in book form. It's filled with so many good words that I didn't know that I needed. I was taking notes before I even got into chapter one. When I read "Be careful what you ask for, you may get it and when you do get it, are you TRULY prepared to maintain and keep the very thing you requested." I knew that this book was going to hit different.
This book is full of Tab imparting the wisdom that she's gained over time while trying to chase her dreams. She's honest and unapologetically herself in this book. I actually learned a lot about what it took for her to get where she is and how much work she really put in. She discussing set backs and her own trials and tribulations that's she's encountered over the years and how she's overcome them.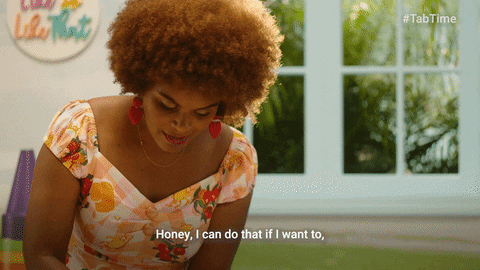 My favorite chapter in the book is That's Your Business. One of my favorite parts of this book was actually still toward the beginning of it. Tab says, "There are going to be parts of your journey that will require you to go it alone. …there are things that must be done on your own or else you'll never see the fullness of it." That in itself was a word that I felt was written especially for me.
Look, I won't go into the many journals that i've written based on my readings in this book but I will tell you that this book touched my spirit, fed my soul, and more than filled my cup.
If you're looking for a book filled with authenticity, love and encouragement this would be an amazing read for you and if you're interested in some powerful journal topics that were inspired by this read let me know. I'll gladly share.
As far as a recommendation. Yes. You should read this book and YES you should listen to the audiobook because it feels like that conversation with your favorite Auntie who keeps it real with you with the most genuine love and with your best interest at heart.
"You will be the most successful when you choose to be the most authentic."

-Tabitha Brown