12 February Releases on my Radar!
Here's a list of 12 books coming out in February because I love being a bad influence.
I mean, really... what is a "book buying ban" anyway?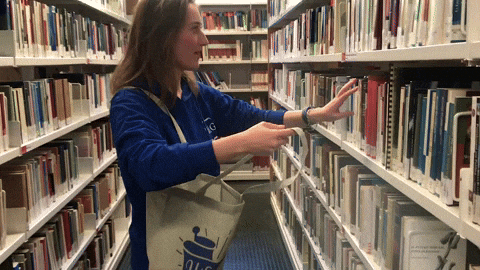 Someone Else's Life
By Lyn Liao Butler
A new life in paradise should have healed her wounds. But for a woman struggling to hold on to her family and her sanity, one stormy night could change everything.
Blow by blow, Annie Lin's life crumbles. Her dance studio goes bankrupt. Her mother and beloved dog are gone the same year. Then a terrible accident leaves her young son traumatized.
Available on 2/1/23
House of Eve
By Sadeqa Johnson
1950s Philadelphia: fifteen-year-old Ruby Pearsall is on track to becoming the first in her family to attend college, in spite of having a mother more interested in keeping a man than raising a daughter. But a taboo love affair threatens to pull her back down into the poverty and desperation that has been passed on to her like a birthright
Eleanor Quarles arrives in Washington, DC, with ambition and secrets. When she meets the handsome William Pride at Howard University, they fall madly in love. But William hails from one of DC's elite wealthy Black families, and his par­ents don't let just anyone into their fold. Eleanor hopes that a baby will make her finally feel at home in William's family and grant her the life she's been searching for. But having a baby—and fitting in—is easier said than done.
With their stories colliding in the most unexpected of ways, Ruby and Eleanor will both make decisions that shape the trajectory of their lives.
Available on 2/7 23
When Trying to Return Home
By Jennifer Maritza
Profoundly moving and powerful, the stories in When Trying to Return Home dig deeply into the question of belonging. A young woman is torn between overwhelming love for her mother and the need to break free from her damaging influence during a desperate and disastrous attempt to rescue her brother from foster care. A man, his wife, and his mistress each confront the borders separating love and hate, obligation and longing, on the eve of a flight to San Juan. A college student grapples with the space between chivalry and machismo in a tense encounter involving a nun. And in 1930s Louisiana, a woman attempting to find a place to call her own chances upon an old friend at a bar and must reckon with her troubled past.
Forming a web of desires and consequences that span generations, McCauley's Black American and Afro-Puerto Rican characters remind us that these voices have always been here, occupying the very center of American life--even if we haven't always been willing to listen.
Available on 2/7/23
Delicious Monsters
By Liselle Sambury
Daisy sees dead people—something impossible to forget in bustling, ghost-packed Toronto. She usually manages to deal with her unwanted ability, but she's completely unprepared to be dumped by her boyfriend. So when her mother inherits a secluded mansion in northern Ontario where she spent her childhood summers, Daisy jumps at the chance to escape. But the house is nothing like Daisy expects, and she begins to realize that her experience with the supernatural might be no match for her mother's secrets, nor what lurks within these walls…
A decade later, Brittney is desperate to get out from under the thumb of her abusive mother, a bestselling author who claims her stay at "Miracle Mansion" allowed her to see the error of her ways. But Brittney knows that's nothing but a sham. She decides the new season of her popular Haunted web series will uncover what happened to a young Black girl in the mansion ten years prior and finally expose her mother's lies. But as she gets more wrapped up in the investigation, she'll have to decide: if she can only bring one story to light, which one matters most—Daisy's or her own?
As Brittney investigates the mansion in the present, Daisy's story runs parallel in the past, both timelines propelling the girls to face the most dangerous monsters of all: those that hide in plain sight.
Available 2/28/23
A Spell of Good Things
By Ayobami Adebayo
Eniola is tall for his age, a boy who looks like a man. Because his father has lost his job, Eniola spends his days running errands for the local tailor, collecting newspapers, begging when he must, dreaming of a big future.
Wuraola is a golden girl, the perfect child of a wealthy family. Now an exhausted young doctor in her first year of practice, she is beloved by Kunle, the volatile son of an ascendant politician.
When a local politician takes an interest in Eniola and sudden violence shatters a family party, Wuraola and Eniola's lives become intertwined. In her breathtaking second novel, Ayobami Adebayo shines her light on Nigeria, on the gaping divide between the haves and the have-nots, and the shared humanity that lives in between.
Available on 2/7/23
The Last Tale of the Flower Bride
By Roshani Chokshi
Once upon a time, a man who believed in fairy tales married a beautiful, mysterious woman named Indigo Maxwell-Casteñada. He was a scholar of myths. She was heiress to a fortune. They exchanged gifts and stories and believed they would live happily ever after--and in exchange for her love, Indigo extracted a promise: that her bridegroom would never pry into her past.
But when Indigo learns that her estranged aunt is dying and the couple is forced to return to her childhood home, the House of Dreams, the bridegroom will soon find himself unable to resist. For within the crumbling manor's extravagant rooms and musty halls, there lurks the shadow of another girl: Azure, Indigo's dearest childhood friend who suddenly disappeared. As the house slowly reveals his wife's secrets, the bridegroom will be forced to choose between reality and fantasy, even if doing so threatens to destroy their marriage . . . or their lives.
Available on 2/14/23
The Unfortunates
By JK Chukwu
Sahara is Not Okay. Entering her sophomore year at Elite University, she feels like a failure: her body is too curvy, her love life is nonexistent, her family is disappointed in her, her grades are terrible, and, well, the few Black classmates she has just keep dying. Sahara is close to giving up, herself: her depression is, as she says, her only "Life Partner." And this narrative—taking the form of an irreverent, piercing "thesis" to the university committee that will judge her—is meant to be a final unfurling of her singular, unforgettable voice before her own inevitable disappearance and death. But over the course of this wild sophomore year, and supported by her eccentric community of BIPOC women, Sahara will eventually find hope, answers, and an unexpected redemption.
Available on 2/28/23